Landscape Design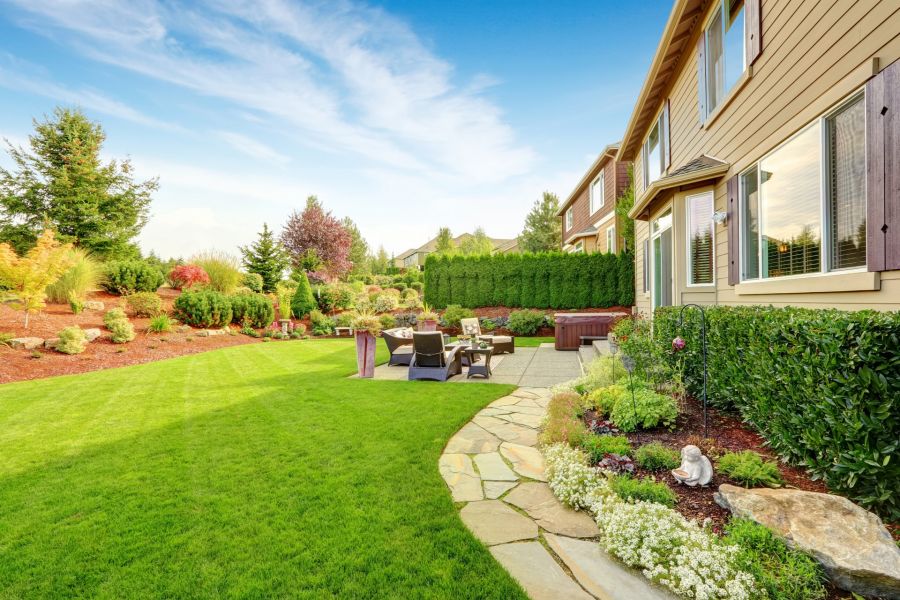 Every property owner wants a lawn that is green, plush, and jaw-dropping. However, most people don't have the design and installation skills to achieve the looks that they want for their outdoor spaces. J Landscaping is a landscape contractor that has been delivering beautiful, low-maintenance lawns for homes and businesses since 2015. For a custom landscape that reflects your style and increases your property's value, call us today at (781) 691-4777 for a consultation.
---
Call for a FREE Quote
---
Planning for Landscape Design
Great landscapes are combinations of artistic vision and technical expertise. J Landscaping starts with a design consultation to find out how you intend to use your outdoor space. Our landscape designers map your space to show permanent landmarks such as mature trees, outbuildings, and driveways. Noted sunlight and shade patterns also help to guide our ideas for your outdoor space. We fill available areas with plants, shrubs, and hardscaping based on your vision and our design know-how. J Landscaping uses robust software that brings our landscape drawings to life. You'll get clear, graphical views of our plans before you make the final design decision.
Elements of Landscape Design
Modern landscape designers use color, shape, and texture to create attractive outdoor spaces. These design elements incorporate various types of plants, stonework, and other architectural features. Our landscape architects plan for the long term. They consider ground elevations and growth patterns of plants over time. We love generating designs that require minimal maintenance, blend well with surrounding structures and allow for maximum use. J Landscaping has been creating residential and commercial landscape designs that scale to available spaces and balance beauty with function for 6 years. Get started on your professional landscape design today by calling us at (781) 691-4777.
Landscape Designs with the Environment in Mind
Most of our residential and commercial clients are committed to environmental stewardship in big or small ways. By partnering with J Landscaping, you don't have to compromise your eco-friendly values to get a spectacular outdoor space. Our landscape projects include the installation of native plants as much as possible to reduce the need for synthetic pesticides and excess water usage. We also offer organic landscaping services that use non-toxic fertilizers and natural methods of controlling weeds. Our smart landscape designs optimize site drainage and minimize soil erosion. Your professionally landscaped space is just a call away. Contact J Landscaping at (781) 691-4777 to speak with our skilled designers.
---
Call for Fast FREE Quote
---