Residential Landscaping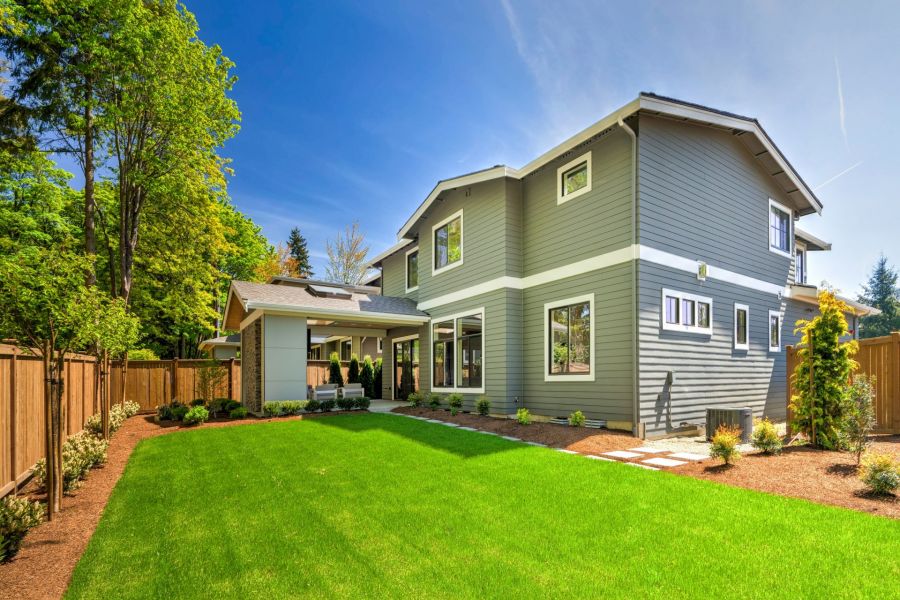 Looking for a trusted contractor to provide residential landscaping? Planting beautiful flowers and shrubbery around your house is a great way to improve curb appeal. If you've admired homes that have polished, neat exteriors, it's likely that you were viewing the results of professional residential landscaping. Expert landscapers know their way around the best nurseries. They can help you to pick out plants that have shapes, textures and colors that make the most of your outdoor living space. J Landscaping is a local landscaping contractor that has been making yards attractive since 2015. Call us at (781) 691-4777 to find out more about our services.
---
Call for a FREE Quote
---
It Begins With Great Residential Landscape Designs
Whether you want to spruce up your yard for your own pleasure or to attract buyers for a quick, profitable home sale, we can design an outdoor space that is inviting and fits your home's style. Our landscape projects range from simple, well-placed plantings to elaborate ones that feature pergolas and patios. J Landscaping's design specialists can even incorporate your own seasoned plants into the design to save money and utilize your favorites. We start with an in-depth design consultation that gives us a clear understanding of your vision for the space. Our landscape architects and gardeners use their knowledge and experience to transform your ideas into a masterpiece of symmetry.
Add Privacy and Security to Your Home With Professional Landscaping
Today's homeowners want outdoor living spaces that are both pretty and purposeful. Many of them ask us to design and install landscapes that provide privacy against walk-up and street traffic. J Landscaping's residential landscape specialists love to choose plantings that can create natural barriers that are softer and less obtrusive than brick walls or privacy fences. For security-minded homeowners, we suggest designs that place dense shrubs beneath windows, which are common entry points for thieves. One of our favorite plants for security is the decorative yet thorny Pyracantha bush. Are you ready for the stylish, low-key approach to privacy and home security? Give us a call at (781) 691-4777 to schedule a design consultation.
Get Residential Landscaping That Minimizes Environmental Impact
Many homeowners want attractive yards, but they are worried about how their landscape choices will impact the environment. J Landscaping provides design, installation, and maintenance landscaping services that contribute to healthier, more sustainable yards. We avoid the rookie mistake of over fertilizing with chemicals that increase pollution in local waterways. We also recommend drought-tolerant landscape designs for homeowners who want to conserve water. J Landscaping has been delivering quality landscaping solutions since 8 years. Contact us at (781) 691-4777 to get started on your new outdoor living space.
---
Call for Fast FREE Quote
---